Alyx Aiello | MS, LMHC
LICENSED MENTAL HEALTH COUNSELOR
Counseling for Adults (Age 18-50)
---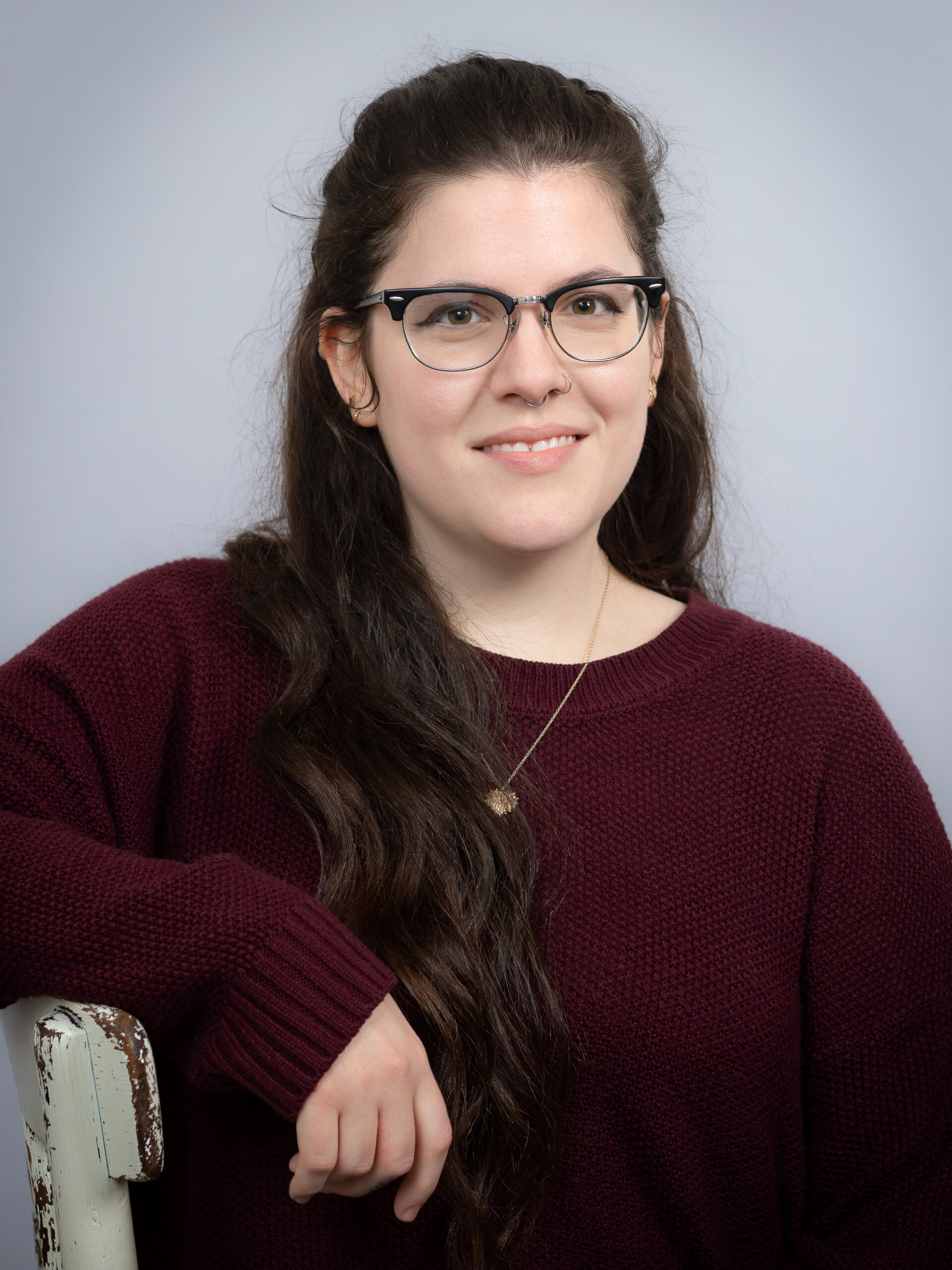 Alyx truly believes that we all have the capacity to change and transform our lives. Clients find Alyx's approach to positive change to be empathic, collaborative, and accepting. They use humor and levity to foster a comfortable, warm therapeutic experience.
Alyx has a specialty helping clients heal from traumatic experiences and post-traumatic stress disorder (PTSD). They have particular interest in working with those suffering from religious trauma, including cult survivors. They also love to support those experiencing anxiety, depression, self-esteem issues, and relational stress.
Alyx is passionate about helping queer clients. They believe folks in the LGBTQIAP+ community deserve a space to feel celebrated, seen, and heard. It is their goal to create a safe and empowering environment for clients to reclaim their authentic self.
They believe that challenging unhelpful thought patterns, behaviors, or beliefs is integral to change, and Alyx finds it helpful to encourage clients to consider "outside the box" thinking. In order to help facilitate growth, they draw from treatment approaches such as EMDR, solution-focused therapy, cognitive behavioral therapy, existential therapy, and a community-based perspective. 
In their free time, Alyx spends time with their dog, Jimmy Page, hiking, swimming, and enjoying all the outdoors activities PNW living offers. A Portland native, Alyx spent many years in the southern US for education.
Education and Credentials:
Licensed Mental Health Counselor (WA): LH61310553
Masters Degree in Clinical Psychology from Northwestern State University of Louisiana
Bachelors Degree in Psychology from Southwestern Oklahoma State University
Specialties
LGBTQIAP+ Individuals
Post-Traumatic Stress Disorder (PTSD)
Religious Trauma
EMDR
Star Meadow Counseling
Provides Therapy Services to:
Vancouver WA | Salmon Creek WA | Ridgefield WA | Woodland WA | Battle Ground WA