Blake Frey | MA, LMHC
LICENSED MENTAL HEALTH COUNSELOR
Counseling for Adults (18+)
---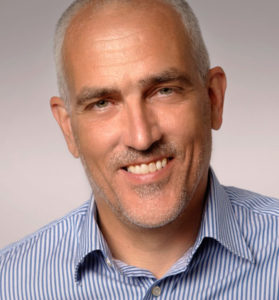 The heartbeat of Blake's work is a safe, attuned, and supportive therapeutic environment. Those badgered by negative thoughts caused by depression or anxiety will find reprieve in Blake's easy-going style, kindhearted sense of humor, and stockpile of effective coping techniques.
Blake provides professional counseling to adults of all ages (18+). At the center of his philosophy is the belief that you are the expert of your own life story and the author of how it moves forward. He will collaborate with you to uncover how your story has impacted the present and assist you in setting clear goals for shaping the future.
Blake specializes in the treatment of anxiety (worries, panic attacks, burnout), depression, mood fluctuations, relationship distress, and men's issues. He offers hope to those whose sense of value has been fractured by disappointment, trauma, or abuse.
Are you experiencing an unexpected detour in life? Blake is familiar with navigating the emotions surrounding unexpected medical journeys, transitions of life, new role adjustments, surprise losses, and midlife challenges.
In addition to supportive therapy, Blake provides research-proven therapies like cognitive behavioral therapy (CBT) and dialectical behavioral therapy (DBT). He also uses creative visualization tools and metaphors to help his clients observe and interact with their session content in new ways.
Blake is a native Oregonian and has lived in the northwest all his life. Blake loves spending time with his wife of over 30 years, his children and their partners, and grandchildren. Relaxation for Blake often comes from exploring the outdoors through fishing and hiking.
Blake welcomes the opportunity to meet you and explore working together.
Education and Credentials:
Licensed Mental Health Counselor (WA): #LH60742923
Masters Degree in Counseling from Western Seminary
Bachelors Degree in Graphic Design from Oregon State University
Specialties:
Mood and Anxiety Treatment Specialist
Life Transition Specialist
Nationally Certified Counselor (NCC)
Star Meadow Counseling
Provides Therapy Services to:
Vancouver WA | Salmon Creek WA | Ridgefield WA | Woodland WA | Battle Ground WA