Heather Mitchell | MA, LMHC
LICENSED MENTAL HEALTH COUNSELOR
Counseling for Adults (Age 18+)
---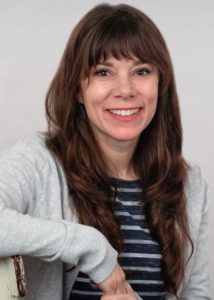 Heather is a compassionate guide who listens deeply and accepts you where you're at. She helps you explore your strengths and limitations within a safe context where your thoughts and emotions can be felt, communicated, and understood. She knows people come to therapy wanting specific tools for coping with life's struggles and is equipped to help.
Heather is experienced in working with clients struggling with depression, grief and loss, trauma, anxiety, relationship stress, academic and career decision-making, and personal growth/exploration. She has a special interest in helping women who have experienced infertility or loss due to miscarriage.
Depending on the goals you have, Heather may utilize a variety of techniques within your sessions that include mindfulness, cognitive behavioral therapy (CBT), dialectical behavioral therapy (DBT), attachment-based therapy, internal family systems therapy (IFS) and existential/humanistic questioning. She is also trained in the use of the Enneagram as a tool for building a deep self-understanding.
She approaches counseling holistically, taking into consideration all aspects of your life–family, culture, relationships, health, profession, spirituality, and activities, along with the complexities of your behavior and mood. Each session is tailored to your unique needs so that you experience the most growth.
In her free time, you can find Heather adventuring this beautiful Northwest area by running, backpacking, paddle boarding, cycling, and taking pictures along the way. In quiet moments, she loves to read and quilt. Her daughter keeps her busy appreciating the little things in life, creating art, exploring, and reading together.
Education and Credentials:
Licensed Mental Health Counselor (WA): # LH60888874
Masters Degree in Counseling from Western Seminary
Bachelors Degree in Marine Biology from Oregon State University
American Counseling Association (member)
Oregon Counseling Association (member)
Specialties:
Depression, Infertility, and Grief/Loss Specialist
Certified IATP Clinical Trauma Professional
Certified IDAK Career Counselor & Enneagram Trainer
Internal Family Systems (IFS) Specialist
Nationally Certified Counselor (NCC)