Whitney Summerer | BS
GRADUATE STUDENT COUNSELING INTERN
Individual Counseling for Adults (18+)
---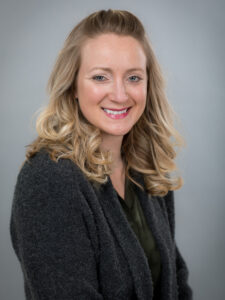 Central to Whitney's therapeutic practice is the belief that we are all our own best healers. Every person comes into therapy with a unique set of skills and strengths. Her goal is to help you build on those strengths to find your own solutions. Her approach is filled with warmth and curiosity. She would love to help you connect more deeply with yourself and find meaning in the things you have endured.
Whitney loves to help clients that are at varying stages of their healing journey– whether it be making sense of your childhood, deconstructing paradigms that are no longer serving you, processing trauma, or navigating grief.
She believes the most effective healing agent in therapy is a strong relationship between the therapist and client. Her goal is to help co-create a space where you feel safe to explore your story and its impact on your life and behavior patterns. Each of us has a set of core needs – to be seen, responded to with emotional care, our reality validated, and to be known for our authentic selves. Whitney champions self-liberation while also honoring the complexities of the social, familial, and cultural systems that can leave these needs unmet to varying degrees.
Whitney's approach is collaborative and supportive. She utilizes techniques from DBT, narrative therapy, and polyvagal theory. She loves supporting clients who are navigating childhood trauma, grief, identity, anxiety, depression, family dynamics, life transitions, PTSD, covert abuse, and relationship distress. She is also a visual, creative person who values education and likes to incorporate psychoeducation, writing, and family systems mapping into therapy.
In her private life, Whitney enjoys good coffee and dreams of fixing up a cozy cabin in the woods someday. Her favorite pastimes include podcasts, hiking, backpacking, road trips, and treasure hunting at estate sales.
Education and Credentials:
In process of obtaining master's degree in Counseling from Lewis & Clark College
Bachelor of science in Psychology from Portland State University
Areas of Interest:
Depression, anxiety
Trauma / PTSD / CPTSD
Grief
Narcissistic abuse
Codependency
Relationship Issues
Star Meadow Counseling
Provides Therapy Services to:
Vancouver WA | Salmon Creek WA | Ridgefield WA | Woodland WA | Battle Ground WA