Couples Counseling
Are you ready to work on your relationship in an impartial setting– safely and confidentially?  Heather Merrill is our on-site couples counseling specialist. Relationship counseling can help you troubleshoot a specific issue or shift out of long-standing relationship habits.
Breaking Old Habits
Couples get stuck. Relationships get stuck. Feeling stuck is often what leads a couple to seek out help.  Heather has been trained in an attachment-oriented approach to couples counseling, which helps partners identify the root cause of their stuckness in order to move forward. Using this approach, she helps clients heal relationship wounds, move toward greater intimacy, and learn to respond in tune to each other's needs.
Beating the Four Horsemen of the Apocalypse
Do you and your partner engage in any (or all) of John Gottman's "Four Horsemen of the Apocalypse": Contempt, Criticism, Defensiveness, or Stonewalling? These communication patterns can become corrosive to a relationship. We love helping couples create new habits for communicating and responding to each other's "bids" for connection.
Culturally Responsive Counseling
As individuals we are shaped by our cultural heritage and upbringing. Since every family culture is different, it is common for couples to have a "culture clash" with their partner due to differences in how they were raised. We see every individual's cultural heritage as an asset and she incorporates these cultural beliefs into couple's counseling to make sure that counseling sessions are respecting each partner's culture and beliefs.
Premarital Counseling
Premarital counselling is a great way to prepare for longevity in your relationship. Premarital counseling gives you the chance to:
Create a firm foundation for dealing with conflicts
Understand what each other is bringing to the relationship
Understand each other's needs more clearly
Explore expectations for married life
Create a shared vision for the future
In blended families– learn how to handle the pull of different loyalties and demands of forming a new family with step-children
Resolving Common Issues
Couples counseling can help with:
anger
communication struggles
commitment questions
coping with change
decision-making
depression
distance
grief/loss
infertility
infidelity
negotiating tasks
parenting
stress or anxiety
or sexual difficulties.
LGBTQ+ Relationship Counseling
While couples of all types face many of the same universal challenges, some issues are specific to couples in the LGBTQ+ community. Heather has knowledge and experience with providing affirming support and guidance in navigating these specific concerns with LGBTQ+ couples. Her approach to couple's counseling is compassionate, warm, and nonjudgmental to ensure that counseling is a safe environment to address deeper issues connected to discrimination, a societal pressure to conform, and/or a lack of understanding/acceptance from family and friends.
"We've got this gift of love, but love is like a precious plant. You can't just accept it and leave it in the cupboard or just think it's going to get on by itself. You've got to keep watering it. You've got to really look after it and nurture it."
John Lennon
"Assumptions are the termites of relationships."
Henry Winkler
"Admit when you're wrong. Shut up when you're right."
John Gottman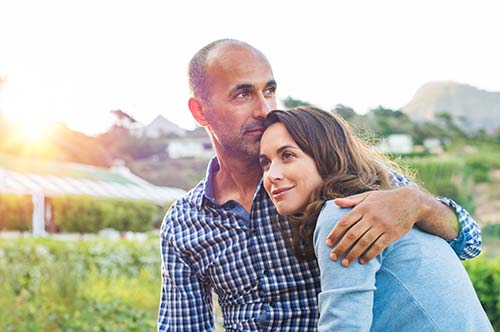 We're ready when you are! Schedule an appointment with Heather Merrill, LMHC today!