Alissa Loncar | MA, LMHC
LICENSED MENTAL HEALTH COUNSELOR
Counseling for Adults and Teens (13+)
---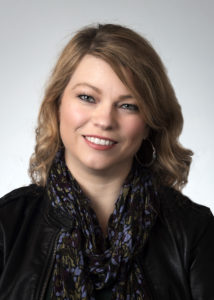 Alissa has worked diligently in the helping services field for nearly 20 years. She provides professional counseling to teens (age 13+) and adults of all ages. Central to her success as a counselor is her compassion, her ability to truly listen, along with her deeply held belief that people are capable of change.
She helps clients resolve their difficulties by exploring the anatomy of their problem, by identifying and breaking self-destructive patterns, by teaching conflict resolution and assertiveness techniques, and by developing a growing sense of self-compassion.
She specializes in treating anxiety disorders (social anxiety, panic disorder, generalized anxiety, agoraphobia, and PTSD) and mood fluctuations (depression and bipolar disorder). She also has experience helping individuals cope with chronic pain, navigate difficult relationships, recover from divorce, address co-dependency traits and maneuver through transitions.
Alissa uses components of Cognitive-Behavioral Therapy (CBT), Humanistic-Experiential, and Psychodynamic therapies along with other theoretical orientations to tailor treatment based on the individual needs and goals identified by clients.  She finds it valuable to assist clients with expanding their 'toolbox' of coping skills whether it be: relaxation techniques, art therapy, mindfulness, stress management, or resiliency training as a way of promoting healthier functioning.
Alissa spent her formative years growing up in Southwestern Wyoming and has lived in Colorado, Idaho and Pennsylvania. She's considered the NW her home since 1998. Her happiest moments are spent with her two children and their rescue dog 'Willow.'
Education and Credentials:
Licensed Mental Health Counselor (WA): #LH60628445
Masters Degree in Counseling from Adams State University
Bachelors Degree in Sociology from Portland State University
Specialties:
Leader of CBT-focused Anxiety Support Group
Anxiety, Panic Attacks, & Agoraphobia Specialist
Chronic Pain Specialist
Certified Transformational Wilderness Guide
Nationally Certified Counselor (NCC)
"I have had the privilege to know and work with the therapists at Star Meadow and would highly recommend their services to folks seeking qualified, compassionate mental health counseling. In particular I have gotten to work with Alissa who I find to be wonderfully caring, patient, and knowledgeable. She has a calm presence about her, and has a great ability to tailor her work to meet each person's needs so that counseling is truly a useful process. I'd refer someone looking for a counselor to Alissa in a heartbeat!"
Molly Bauthues
Star Meadow Counseling
Provides Therapy Services to:
Vancouver WA | Salmon Creek WA | Ridgefield WA | Woodland WA | Battle Ground WA