Alissa Loncar | MA, LMHC
LICENSED MENTAL HEALTH COUNSELOR
Counseling for Adults (18+)
---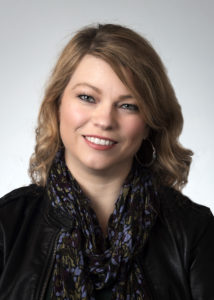 In counseling, Alissa is guided by her core values of compassion, curiosity, collaboration and humility.  She strives to offer a welcoming, non-judgmental space to help her clients sort out their life difficulties and clarify tangible next steps. She provides individual therapy to adults (18+) of all ages.
One of Alissa's primary passions is providing therapeutic support to meet the unique needs of ADHD individuals. She particularly enjoys working with young adults and adults that may be struggling with the highs and lows of late ADHD diagnosis. She has a strengths-based approach to neurodiversity that helps clients learn healthier coping, manage co-existing disorders, and live more balanced and productive lives.
Alissa also has a specialty in treating anxiety disorders (social anxiety, panic disorder, generalized anxiety, and agoraphobia). She also has experience helping individuals cope with depression, chronic pain, challenging relationships, divorce, co-dependency traits, and life transitions.
Her therapy approach is primarily based on Acceptance and Commitment Therapy (ACT). ACT is an evidenced-based cognitive-behavioral treatment that utilizes mindfulness, metaphor, paradox and experiential exercises to cultivate psychological flexibility. A central idea of psychological flexibility is to help people learn more effective ways of responding to the internal struggles (thoughts, feelings, memories, physical sensations) that may be inadvertently contributing to emotional suffering. By developing greater insights, deepening self-awareness and learning new skills people can spend less time feeling stuck and more time moving towards desired behavioral changes and engaging in other things that improve quality of life and relationships.
Alissa spent her formative years growing up in Southwestern Wyoming and has considered the NW her home since 1998. Her happiest moments are spent with her two amazing teenagers, their rescue dog 'Willow' and new "Covid kitty", 'Saba Lamar Duckworth'. Outside of work and family time, Alissa's life typically involves a good mix of activity that gets the heart pumping such as running, hiking, cycling, watching a close soccer game on TV and the quieter moments such as painting, gardening, binge watching and just being a total couch potato.
Education and Credentials:
Licensed Mental Health Counselor (WA): #LH60628445
Masters Degree in Counseling from Adams State University
Bachelors Degree in Sociology from Portland State University
Specialties:
 ADHD Certified Clinical Specialist Provider (ADHD-CCPS)
Anxiety, Panic Attacks, & Agoraphobia Specialist
Acceptance and Commitment Therapy (ACT) Specialist
Clinical Supervision Training
"I have had the privilege to know and work with the therapists at Star Meadow and would highly recommend their services to folks seeking qualified, compassionate mental health counseling. In particular I have gotten to work with Alissa who I find to be wonderfully caring, patient, and knowledgeable. She has a calm presence about her, and has a great ability to tailor her work to meet each person's needs so that counseling is truly a useful process. I'd refer someone looking for a counselor to Alissa in a heartbeat!"
Star Meadow Counseling
Provides Therapy Services to:
Vancouver WA | Salmon Creek WA | Ridgefield WA | Woodland WA | Battle Ground WA