Ashli Ratliff | MA, LMHC
LICENSED MENTAL HEALTH COUNSELOR
Counseling for Adults and Teens (Age 16+)
---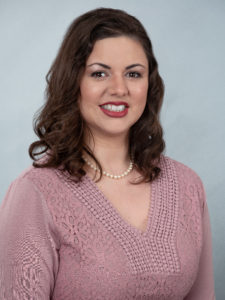 Ashli Ratliff brings a calming demeanor to the counseling process. Clients value her warmth, good sense of humor, and non-judgmental approach. She wants to facilitate a safe, accepting, and validating therapeutic environment. She helps each client recognize their strengths, while also providing them with new coping tools tailored to their situation.
Ashli loves to help clients manage anxiety, panic attacks, and life stress. Many people who seek her out also struggle with mood-flattening depression, unresolved grief, and negative thoughts about themselves or others. She is also experienced in helping people with anger management, co-dependency, and in overcoming guilt and shame.
She uses a supportive, strengths-based approach, and is well versed in Cognitive Behavioral Therapy (CBT) tools for helping people make lasting changes to thoughts and behaviors. Ashli also utilizes elements of Rational Emotive Behavioral Therapy and Client-Centered Therapy in order to assist clients in identifying their emotions, regulating their thoughts and behaviors, and moving toward a state of empowerment and feeling of mastery over their environment.
As a Clinician of Color, Ashli has a deep understanding of the importance culture plays in identifying and resolving concerns that lead to mental health difficulties. We all develop within a cultural context – and this context includes a large pressure to conform to the majority of society. Ashli takes into consideration individual, family, community, culture, and religious practices that contribute to an individual's sense of self and identity.
Ashli self-identifies as a "Giant Nerd" and will often be found playing video games, board games, or waiting in line for the latest Marvel or Star Wars movie with her husband. An enthusiast for the outdoors, Ashli spends her weekends hiking, paddleboarding, or taking her dog Beasley to the dog park. Her indoor hobbies include reading, knitting, listening to music, and taking way too many pictures of her cats Spoons and Luna.
Education and Credentials:
Licensed Mental Health Counselor (WA): #LH60916892
Masters Degree in Counseling from St. Martin's University
Bachelors Degree in Psychology from The Evergreen State College
Facilitator of "Microaggressions for Sexism, Racism, Homophobia, and Other Types of Oppression" workshop
Specialties:
Rational Emotive Behavioral Therapy (REBT)
Anxiety and Depression Specialist
Anger Management