Unfortunately, our anxiety support group is no longer taking place.
Here are some other local, Vancouver, WA support groups that might be of interest: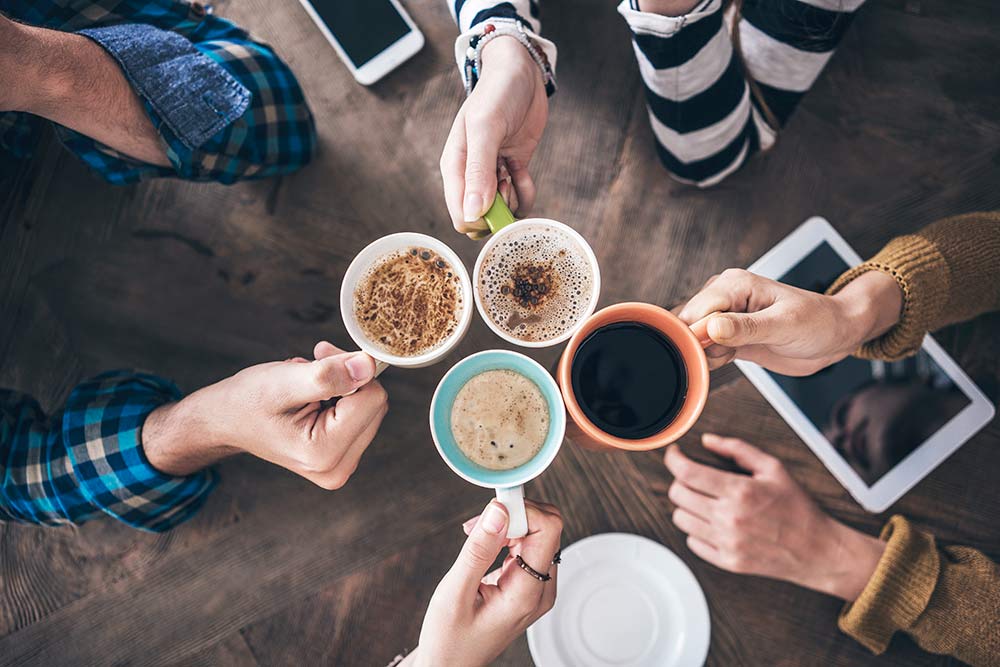 FAQ's about Group Therapy
1.   What does participation look like in the group?
You determine what, how much, and when you tell the group about yourself.  We encourage participants to engage at their 100%; that 100% fluctuates depending on your mood, energy level, or anxiety for the day. For example, if you experience high social anxiety, you might be participating at your 100% by simply sitting in a room with a group of new people. Participation could look like listening attentively, and working up to sharing personal information when you feel the wave of anxiety easing.  The more you become invested, the more you are likely to benefit. Many people find that when they feel safe enough to share personal issues, group therapy can be very uplifting.
2.   What are the benefits of group counseling?
Some ways that group therapy is enriching include:
Authentic Support. One of the most amazing benefits group members report is a felt sense of being understood and validated. Sometimes people in your life that have never experienced a panic attack or high anxiety can struggle to grasp your experience. As a result, anxiety can be a very lonely struggle. Group therapy changes that dynamic entirely, allowing you to find connection with others that share your experiences.
Self-Knowledge. As you find commonalities with other group members and their work with anxiety, you can learn much about yourself.  In a group environment, others act as mirrors that reflect parts of yourself that you can identify and purposefully choose if you want to modify or change.
Unique perspectives. Group members may bring up issues that surprisingly strike a chord with you, which you might not have noticed or known how to address yourself.
Self-Acceptance. As you learn to relate more genuinely and directly with others in the group, a natural result is increased acceptance of self and trust in others.
Actively Acting Against Avoidance Urges. Avoidance reinforces anxiety like little else. In the group setting, should you choose, you will have opportunities to set goals for re-engaging with parts of life you may have been avoiding. Group therapy is a research-proven treatment of choice for social anxiety disorders, in particular, as you have a safe outlet for trying out positive socialization that you may have otherwise limited.
New Coping Skills. Learn from others and from a licensed therapist about what works for coping with anxiety and panic.
3.    What if I have fears about joining? 
It is normal for people to experience some nervousness about the prospect of talking in group at first. This initial anxiety is expected, as most people have never been exposed to a group therapy environment and don't know what to anticipate.  Almost always, within a few sessions (often by the end of the first session), people get comfortable enough to interact in the group.
4.  Is group or individual counseling right for me?  
At Star Meadow Counseling, we offer both individual and group therapy for anxiety treatment. Many clients sign up for our anxiety support group only to back out prior to their start date. If this happens to you, take it as a sign that individual therapy should happen first. A one-on-one therapist can help you gradually work up to this level of social interaction. Many will benefit from a combination of individual and group counseling, depending on your personal preferences and needs for social support.
5. What does the group cost? 
Cost for groups are $40 per 2-hour session.  We are able to accept and bill insurance. (Exception: Medicare and Medicaid). We are glad to contact your insurance company to verify benefits on your behalf.
Want More Info?
If you are interested in our Anxiety Support Group, please email (ericka@starmeadowcounseling.com) or call (360-952-3070) to express interest. We will add your name to our list of interested participants and will contact you to arrange a brief 10-15 minute phone conversation  once we're ready to launch. At this time, you can ask questions, receive information about the group process, and help you determine if your anxiety struggle is a fit for this group format.