Ericka Martin | MA, LMHC, LPC
LICENSED MENTAL HEALTH COUNSELOR
Counseling for Adults and Teens (16+)
---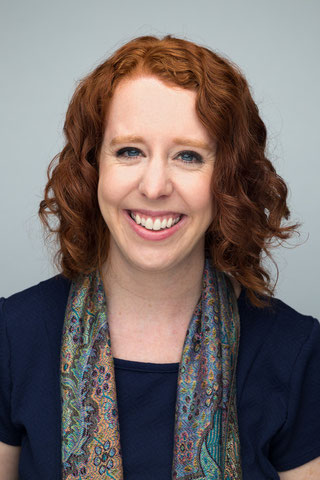 Ericka strives to put clients at ease with her warm, casual, down-to-earth style. Clients with panic attacks, worries, and social anxiety will especially feel at peace. For many years, Ericka has provided therapy to adults and teens in individual and group settings. She loves to watch people grow and heal in their relationships.
Ericka combines supportive therapy with research-proven Cognitive Behavioral Therapy (CBT) and Acceptance and Commitment Therapy (ACT). Sometimes negative thoughts and feelings can seem overwhelming, and at times even become unbearable. Often, they are the root cause of the issues that prompt someone to seek outside help. She helps people understand what triggers these thoughts and feelings and helps clients learn new skills for coping and healing.
Ericka specializes in treating anxiety disorders, such as social anxiety, and generalized anxiety disorder. Many people who come to see her also struggle with depression, relationship conflict, decision-making, or grief. She also helps adults with body image struggles and disordered eating.
She loves to work with college students, professionals, and at-home parents. She would love to work with you and help you make the changes you desire to live a full and joyful life.
She is native to the Northwest and in her free time enjoys spending time with her husband and two children. In addition to her work at Star Meadow, she has also trained and supervised graduate level counseling students at a local community mental health clinic.
Education and Credentials:
MA in Counseling from Western Seminary
BA in Christian Education from Concordia University
Licensed Mental Health Counselor (WA): LH60337793
Licensed Professional Counselor (OR): C3610
Nationally Certified Counselor (NCC)
Specialties: 
Anxiety & Panic Disorder Specialist
Health at Every Size Therapist
Certified Eating Disorder Counselor
EMDR Trained Counselor
Approved Clinical Supervisor: ACS02120
"As a Family Nurse Practitioner in the Vancouver area, I am always looking for good resources to pass along to my own patients. One of my patients found Ericka and could not say enough about how much she was helping them and how much they LOVED her! I have since sent other patients to her and they all LOVE her! I have met Ericka personally and can understand why they love her so much. She is positive, friendly, warm and very open to helping her clients. I will continue to recommend her to my patients, friends and family!"
Star Meadow Counseling
Provides Therapy Services to:
Vancouver WA | Salmon Creek WA | Ridgefield WA | Woodland WA | Battle Ground WA