Kayla Johnson | MS, LMHC
LICENSED MENTAL HEALTH COUNSELOR
Individual Counseling for Adults (age 18+)
---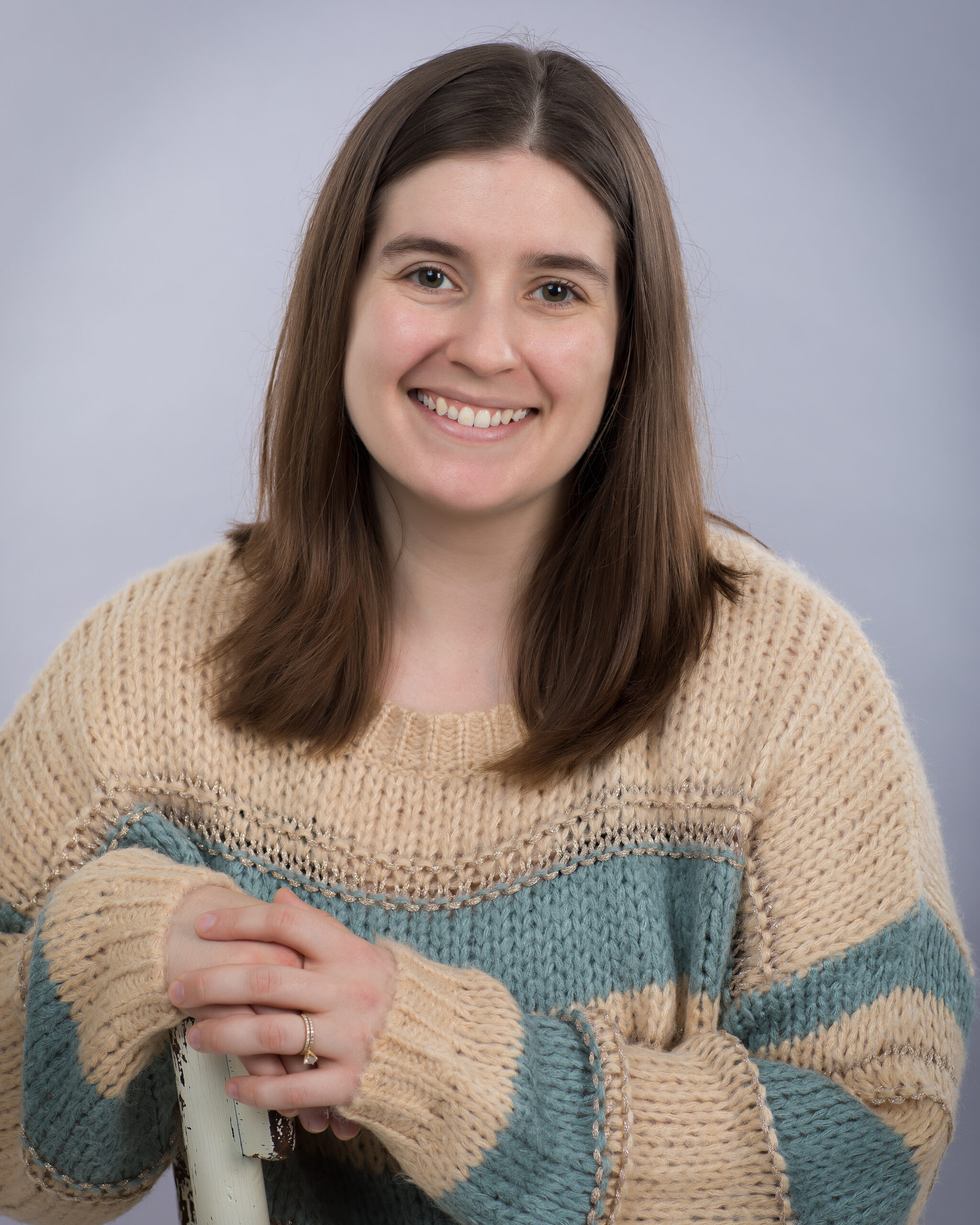 At the core of Kayla's work with her clients is an understanding that each of us has an important story to tell. Through empathy, humor, and warmth, Kayla creates and holds a safe space for her clients to begin the journey inward. Her favorite part about being a therapist is walking alongside her clients as they begin to realize their strength.
Kayla has a specialty in helping individuals navigate trauma and symptoms of post-traumatic stress. She is well-versed in trauma-informed approaches designed to help clients increase emotion regulation, more readily attune to their own needs, process core beliefs about self, and build an understanding of the relationship between one's history and how they navigate the world in the present moment. Kayla is also experienced in helping those who experience debilitating anxiety, including generalized anxiety, panic attacks, and phobias.
Kayla is specifically trained in eye movement desensitization and reprocessing (EMDR) therapy, which is an evidence-based practice designed to assist clients with trauma processing. In addition to this specific treatment modality, she approaches therapy from a person-centered place in order meet the unique needs of the individual. Kayla is well-versed in psychodynamic, cognitive-behavioral, and client-centered approaches.
She also enjoys working with those who struggle with family of origin difficulties, codependency, or who may identify as adult children of alcoholics.
No matter your story, Kayla believes in the power of the human spirit and our abilities to overcome, make meaning, and feel safe in the world.
Outside of her role as a therapist, Kayla is also a 200-hour certified yoga instructor and one of her goals is to incorporate movement and yoga into her therapy work. When she isn't in the office, you can find her outside birding, exploring state parks, or spending time with her husband and two cats.
Education and Credentials:
Licensed Mental Health Counselor (WA): LH60862713
M.S. Clinical Mental Health Counseling, University of Wisconsin – Stout
B.S. Psychology and Human Development, University of Wisconsin – Green Bay
Specialties:
Eye movement desensitization and reprocessing therapy (EMDR)
Codependency + adult children of alcoholics
Anxiety-related disorders
Star Meadow Counseling
Provides Therapy Services to:
Vancouver WA | Salmon Creek WA | Ridgefield WA | Woodland WA | Battle Ground WA