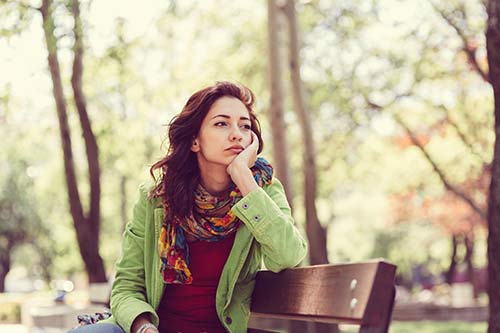 Everyone feels sad or down occasionally, but those suffering from depression experience these feelings more intensely and for a longer duration. They also usually experience other symptoms as well, including: fatigue, difficulty focusing, irritability, and changes in appetite or sleep habits.
Though many people think of depression as a single problem, there actually are several variations of depressive disorders at Star Meadow Counseling we treat the following:
Major Depressive Disorder, is characterized by a combination of symptoms that may interfere with a person's ability to work, self-motivate, sleep, study, eat, socialize, and enjoy once-pleasurable activities.
Persistent Depressive Disorder (Dysthymic Disorder), is characterized by less severe but more persistent symptoms that occur continuously for two or more years. People with Persistent Depressive Disorder may also experience episodes of major depression.
Postpartum Depression, may occur when a new mother develops a major depressive episode within one month of delivery. Postpartum symptoms occur in as many as 10 to 15 percent of women after giving birth. The "baby blues"– transient waves of sadness and other mood symptoms– are even more prevalent, with up to 80% of women reporting those symptoms.
Seasonal Affective Disorder (SAD), is characterized by the onset of a depressive symptoms during the winter months, when there is less natural sunlight. SAD is particularly common in the Pacific Northwest. Depression generally lifts during sunny summer months. SAD may be effectively treated with light therapy, but most will need additional types of therapy.
Bipolar Disorder, is characterized by dramatic mood episodes (lasting for days at a time) from overly "high", manic, energetic, and/or irritable to sad and hopeless, and then back again. Sometimes there are periods of normal mood in between. Severe changes in behavior and energy go along with these changes in mood.
Premenstrual Dysphoric Disorder (PMDD), is characterized by mood swings that correspond with a woman's menstrual cycle. Symptoms may include irritability, self-depreciating thoughts, and tension. Some woman report feeling out of control, losing interest in normal activities, lethargy, or trouble sleeping.
Star Meadow Counseling
Provides Therapy Services to:
Vancouver WA | Salmon Creek WA | Ridgefield WA | Woodland WA | Battle Ground WA