Heather Merrill | MS, LMHC, LPC
LICENSED MENTAL HEALTH COUNSELOR
Family Counseling & Couples Counseling
Counseling for Adults and Teens (Age 11+)
---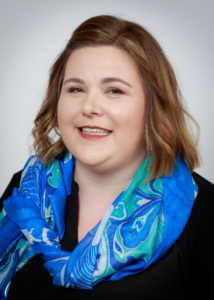 Heather believes therapy should be empowering, positive, and uplifting. Therapy offers a non-judgmental space for you to learn more about yourself,  your relationships, and the issues that are troubling to you.
Heather works with couples, families, and individuals (age 11+). In couples counseling, Heather gives partners a place to explore any concerns in their relationships and re-build healthy, lasting connections based on mutual respect, love, and support. In family therapy, she will help family members listen to one another, explore conflicts, and resolve issues in family dynamics.
Many people who come to see her also struggle with work, school, or interpersonal stress. She is experienced with helping clients heal from grief and loss, PTSD, sexual abuse, physical abuse, and high levels of panic or anxiety. Heather combines supportive therapy with evidenced-based practices like EMDR for trauma treatment.
EMDR is an evidenced-based trauma-specific treatment that has been shown to help people heal the symptoms and distress from single or multiple traumatic experiences. It supports the brain's natural tendency to process toward health and has been proven effective in more than 30 studies.
She is passionate about providing individual, couples, and family therapy for people of all cultures, ethnicities, religions, sexual orientations, and gender identities find ways to self identify and develop healthy relationships amidst outside pressures to conform to majority culture.
Heather enjoys reading, gardening, hiking, art, theater, and spending time with family and friends.
Education and Credentials:
Licensed Mental Health Counselor in WA State: (#LH60457286)
Licensed Professional Counselor in OR State: (#C3554)
MS Couples, Marital and Family Therapy- Portland State University
BA Elementary Education- University of Portland
WSCAP Therapist Core Training- WA Coalition of Sexual Assault Program
Specialties:
EMDR and Trauma Therapy
Couples Counseling– Gottman Institute Training
LGBTQ+ Specialist
Teen & Preteen Counseling Specialist
Star Meadow Counseling
Provides Therapy Services to:
Vancouver WA | Salmon Creek WA | Ridgefield WA | Woodland WA | Battle Ground WA