The fear of failure can be paralyzing. In fact, a fear of failure can derail a life's passion, sap out motivation, and sometimes stomp the brakes on all forward momentum. It's what convinces you NOT to apply for that promotion, NOT to ask that girl out, and invites you to settle for a compromised, lesser version of your dreams.
The fear of failure is not a new phenomenon. In 1910, Theodore Roosevelt delivered a bold and empowering speech titled: "Citizenship In a Republic." Below you will find excerpts from this speech and some powerful modern application.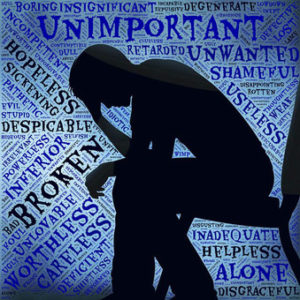 1. Ignore Hecklers
"It is not the critic who counts; not the man who points out how the strong man stumbles, or where the doer of deeds could have done them better."
Do you give others' opinions more weight than your own? Maybe you have a naysayer in your life or maybe it's your own inner critic that is holding you back.  Regardless, you have every right to determine for yourself the amount of credence you give to those negative voices. Are you finding them helpful?  If not, you have full permission to outright ignore them or talk-back assertively. If allowed to take root, this negativity can bloom into disabling depression or anxiety.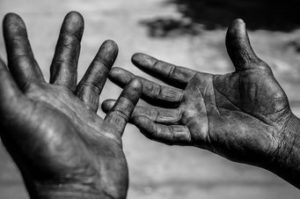 2. Take Credit Where Credit Is Due
"The credit belongs to the man who is actually in the arena, whose face is marred by dust and sweat and blood; who strives valiantly; who errs, who comes short again and again, because there is no effort without error and shortcoming." 
Define success based on valiant effort and condition of heart, NOT on outcomes that might be out of your control.  Any reward worth fighting for comes with some risk of failure. What counts is that you got up today and entered the "arena."
Watch out for an urge to compare yourself to others (or yourself from the past). Your arena today is not the same as it was when you were younger, less depressed, less anxious, etc. Honor the work that went into today's effort.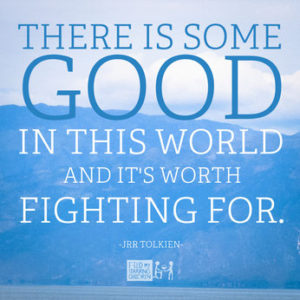 3. Find a Cause Worth Fighting For
Credit he "who does actually strive to do the deeds; who knows great enthusiasms, the great devotions; who spends himself in a worthy cause…"
Do you know your core values? Core values are deep-down priorities. When your life aligns with these values, there can be a sense of satisfaction, peace, and purpose. What in your life is worth fighting for? Your kids? Your health? Your integrity? Your dreams?
If you'd like to learn more about yourself and your core values, you might try out this Values Exploration Exercise. A therapist can also help you explore existential questions of meaning, calling, and purpose in life.
4. Challenge Your Idea of a Worst-Case Scendario
Credit he "who at the best knows in the end the triumph of high achievement, and who at the worst, if he fails, at least fails while daring greatly, so that his place shall never be with those cold and timid souls who neither know victory nor defeat."
Notice fear-based anxious thoughts that disable you from taking a risk. Sometimes realistic worries get magnified, turning into catastrophic (and unlikely) scenarios. What if the worst case is not the horrible thing you're imagining (like failure or rejection), but rather remaining stuck or stagnant. Cognitive-Behavioral Therapy is particularly useful in helping shift perspectives in order to more accurately assess risks and dangers. This type of counseling is also effective for changing the all-or-nothing thinking that may have kept you from taking action.
A counselor at Star Meadow Counseling can help you ease you out of your "stuck" place into the "arena." We'd love to help you embrace life more fully and fearlessly.