According to statistics from the National Alliance on Mental Illness, each year about 1 out of every 5 Americans adults suffer from one form of mental illness or the other. Mathematically, that works out to 48.3 million of the total American adult population, and with a figure that high, it's easy to see that you are not alone.
If you are presently living with any mental illness, there is hope. With the proliferation of tech (in the form of mental health apps), each and everyone living with depression, anxiety, or life stress can now access low cost support that can augment their work in individual counseling.
These apps strive to improve mental health by harnessing therapeutic processes and activities such as cognitive behavioral therapy (CBT), meditation, relaxation, etc. They can be a great supplement to the work you are doing with your counselor!
There are countless types of these mental health apps that you can easily download from Google Play store or Apple Store, but being that variety also comes with the attendant issue of difficulty in making a choice, with this article, we have stepped in to take away the pain and confusion by helping you handpick the top 10 mental health apps from around the internet.
For each app listed below, we have gone ahead to explain the notable features and benefits, state the price (where applicable) and also provide you with download links.
Please note that the under listed apps are, in no way, purported to be replacements for professional treatment. They are meant to provide aid and support.
With that out of the way, here are our top 10 mental health apps for Android and iOS.
Gottman Card Decks
 This app is specifically designed to soothe those going through relationship stress. Designed by the popular Gottman Institute, just as the name suggests, the app comes in the form of a deck of cards which contains questions you can ask your spouse concerning your relationship. The Gottman approach to couple's counseling is world renowned and now you can have access to Gottman's relationship and communication skills in app format!  This app also suggests fun things to do and say to keep the fire ever blazing in your relationship.
With a rating of 4.7 and 4.8 stars on Play Store and iTunes respectively and tens of thousands of downloads, you can't go wrong with this app when it comes to easing relationship stress.
The app is free on both iTunes and Play Store. Download from iTunes here and download from Play Store here.
Insight Timer
Insight Timer is a multiple award-winning app for meditation, anxiety, sleep, and mindfulness. If you are looking for a way to reduce anxiety, manage stress, calm the mind, sleep deeply and improve happiness, then this is the app for you.
With upwards of 10 new guided meditations added for free every day, coupled with awesome music tracks from renowned artists available on the app to use in your sessions, it will be an awesome experience joining millions of other users in trying out this app.
Presently, the app has been downloaded over 1 million times on Play Store, and it is free to download with in-app purchases as a means for the developers to make their income. You can download the app on Play Store here and on iTunes here
SuperBetter
Looking to improve your motivation and drive? SuperBetter is an all-rounder app that aims to help users build strength and resilience to overcome tough obstacles and challenges in life. Are you going through a stressful relationship, wanting to beat depression, overcome anxiety, survive a divorce, or get a job? SuperBetter is a good motivator to try.
You can download SuperBetter for free on Play Store here and here for iOS.
Headspace
Headspace is a nicely designed app that aims to help you with meditation and mindfulness.
Apart from teaching you how to sleep mindfully, breathe and meditate, it is also designed to help you increase your focus level. There are also exercises on anxiety relief, stress management, and happiness.
The app is free with in-app purchases. Download it for Android here and for iOS here.
iChill
Do you notice how anxiety or stress impacts you in both mind and body? Just as the name suggests, the iChill app is designed to help with whole-body stress management. The app is built to cut across several demographics: children, teens, adults, veterans, and more. iChill is also teaches users skills from the Trauma Resiliency Model.
The app is totally free. Download for Android here and for iOS here.
Stop, breathe & think
This is a meditation and mindfulness app that breathing exercises and guided meditation to help with calming anxiety and sleeping better. It is also described to manage depression, tame anxiety and strengthen focus.
Download it for free on Play Store here and here. The app is loaded with in-app purchases.
Relaxio
Relaxio is an app development company that has a consortium of apps that are all centered on meditation, and sleep.
If your stress levels are high, then you might want to consider checking out one of their apps at relaxio.net. You can download any of the apps that meet your specific needs from the site.
Youper
Tagged the world's most beloved AI assistant, the app uses quick therapeutic conversations to help you monitor your general emotional health. This is a good app to consider if your goal is to tame stress, depression, and anxiety.
The app is loaded with a beautiful mood tracker and uses Cognitive Behavioral Therapy (CBT), Acceptance and Commitment Therapy and other techniques to try to get you to maintain a calm mind. The app is free with in-app purchases. Get the Android version here and the iOS version here.
Mindshift
Mindshift is a free app designed by Anxiety Canada Association using Cognitive Behavioural Therapy (CBT) as a core technology to help you tackle anxiety. The app is also designed as a tool to aid you to relax more, be more mindful and aid you build more effective ways of thinking.
Download the Android version here and the iOS version here.
Calm Harm
This is an app developed by a Clinical Psychologist that is geared towards helping prevent self-harm.
The password secured app has 4 major categories (Distract, Comfort, "Express Yourself" and Release) that are strategically placed to help you progressively get out of the self-harm mindset.
The app is totally free, and you can get the Android version here. You can as well download the iOS version here.
Interested in reading more from our blog? Check out one of these additional blog articles: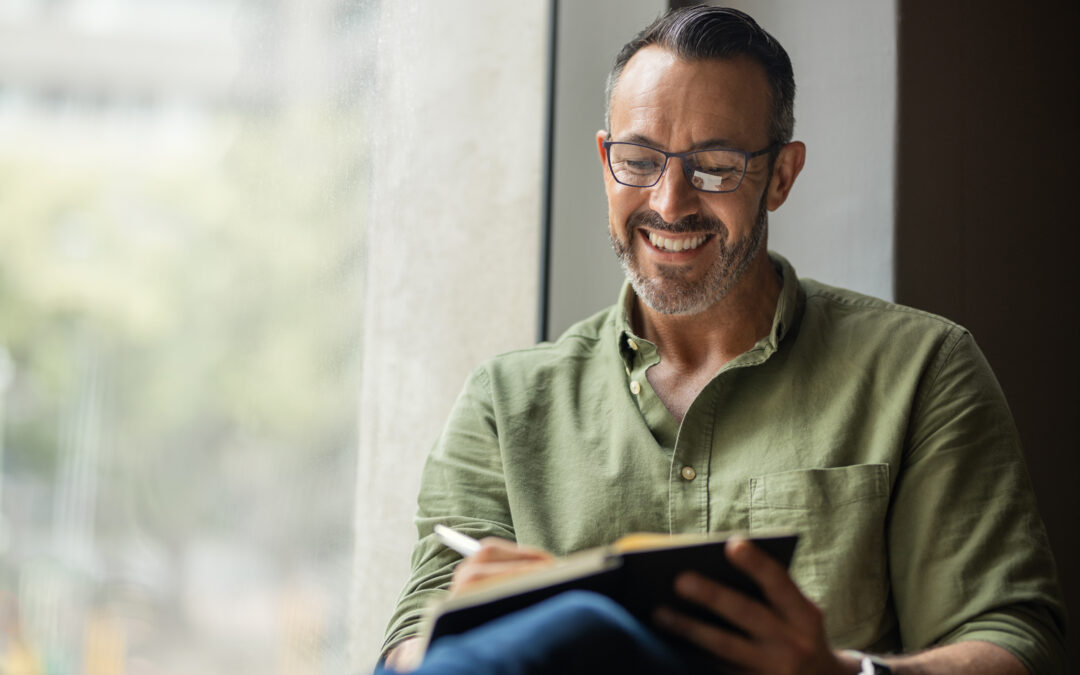 If you have ever had a conversation with your therapist about coping skill development, you have probably received a recommendation to begin a journaling practice. Understandably, sometimes journaling is met with skepticism - What does writing about my emotions solve,...