Experiencing a miscarriage can be an incredibly challenging and emotionally overwhelming time for individuals and couples. In this blog post, I will outline four ways you might help someone process their miscarriage. Remember, every person's experience is unique, so it's important to approach this process with sensitivity and empathy.
Acknowledge the Grief
If your loved one is opening up about their loss, slow down and listen. Acknowledge the depth of the grief and allow space for them to feel the emotions that arise (perhaps pain, sadness, anger, powerlessness, confusion, and/or numbness). Remind them that it is normal to grieve and that there is no set timeline for how long this process should take. Understand that this was not just a physical event but an emotional one as well, involving dreams, hopes, and expectations for the future.
Phrases like "I'm here for you" and "Your feelings are valid" can be supportive during this time.
Avoid comments about "trying again" because this can feel invalidating and minimize the significance of their loss.
Keep in mind that having a miscarriage can be a traumatic experience. Focus more on supporting them in their feelings and less on probing for details about what happened.
Provide Information and Resources
Empower the individual with knowledge about the grieving process and the physical and emotional aspects of miscarriage. Offer resources such as books, support groups, and online communities where they can find solace and connect with others who have experienced similar losses. Encourage them to seek professional help if they feel it would be beneficial.
Here are some great resources:
Books:

"Empty Cradle, Broken Heart: Surviving the Death of Your Baby" by Deborah L. Davis
"Miscarriage: Women Sharing from the Heart" by Marie Allen, Shelly Marks
"A Silent Sorrow: Pregnancy Loss – Guidance and Support for You and Your Family" by Ingrid Kohn, Perry-Lynn Moffitt, Isabelle A. Wilkins

Websites:
Encourage the individual to explore these resources at their own pace, emphasizing that they are not alone in their experience and that there are supportive communities and expert guidance available to them.
 Encourage Self-Care and Compassion
Grieving takes a toll on both the mind and body. Encourage the individual to prioritize self-care activities that promote healing, such as gentle exercise, journaling, meditation, and spending time in nature. Remind them to be patient and compassionate with themselves, acknowledging that healing is a gradual process.
Foster a Sense of Hope and Meaning
While it may seem difficult to imagine at this moment, helping the individual find hope and meaning in their experience can be a powerful step toward healing. Encourage them to explore ways to honor their loss, such as creating a memorial, planting a tree, or participating in a charity event. This process allows them to transform their pain into something meaningful and positive.
Processing a miscarriage is a deeply personal and complex journey. By acknowledging the grief, validating the experience, providing information and resources, encouraging self-care, and fostering a sense of hope, you can guide the individual toward healing and growth. Remember, your role is to offer support, and it's okay to seek professional advice or refer them to specialized support groups if necessary. Together, you can navigate this difficult journey towards a place of greater understanding and peace.
If you are looking for a therapist that helps folks that have experienced miscarriage, infertility struggles, or postpartum depression, Stephanie Doig is now taking new clients. Reach out now to schedule with Stephanie today!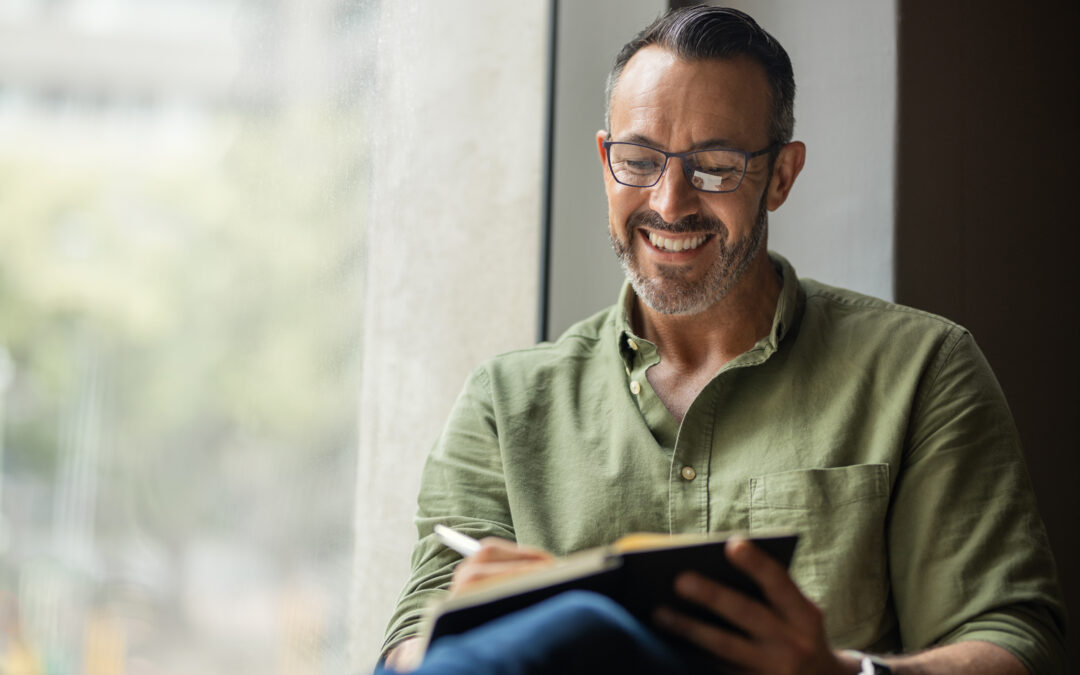 If you have ever had a conversation with your therapist about coping skill development, you have probably received a recommendation to begin a journaling practice. Understandably, sometimes journaling is met with skepticism - What does writing about my emotions solve,...