Healthy boundaries are the building blocks of healthy, successful relationships, but they can be a challenge to navigate, especially as relationship dynamics change and evolve. In many families, children grow up with a clear sense of the family hierarchy and an understanding that the parents set the expectations and family "rules". It can be a struggle then, when that child grows into an adult, to know how to navigate a new relationship dynamic. Even in loving and healthy families, many young adults struggle with feeling pressure to conform to their family's expectations from earlier years, but stifling their own needs and wants for the sake of keeping the status quo can quickly lead to resentment and relationship issues. 
Let's explore a few scenarios. You'll notice in each one of these that the example of a boundary that could be set is more focused on what you will do in response to their choices. We cannot force other people to change their behaviors to be in alignment with our needs, but we can express our needs, and inform them what we will do if those are not respected.  
1.  Your family dresses modestly and chooses to not express themselves through clothing, hair, etc.  You have recently found joy expressing yourself in this way, but find yourself dyeing your hair back to your natural color, covering tattoos with makeup, and dressing in clothing that you don't like when you visit them because they make harsh comments or quietly shake their head when they see you.
The intention: "I tone my self expression down so I don't make anyone uncomfortable and I don't draw negative attention to myself. 
What you're reinforcing: "I can't be myself with these people, they won't understand me"
A boundary that might need to be set: "This is how I have chosen to express myself, and as long as my appearance is appropriate for the event and the weather, this is how I will look. 
The outcome of that boundary: Powerful authenticity, showing up as yourself regardless of what others think. 
2. Your family is very extroverted and enjoys large gatherings that go late into the evening. You are an introvert and find that after a few hours, you are wanting to leave, but tell yourself you have to stay. 
The intention:  "This is what our family does, I need to stay so I don't offend anyone"
What you're reinforcing: "Everyone else's needs are more important than my own."
A boundary that might need to be set: "I love you all and have had fun, just letting you know I'll be heading out at 10". 
The outcome of that boundary: Signaling that your needs are important and that you do not need to explain yourself. 
3.  You are parenting your children in a different way than you were parented. When your child refuses to eat dinner or has a meltdown after a conflict with a cousin, other family members jump in and attempt to discipline them. You are uncomfortable, but don't want to speak up. 
The intention: "If I jump in, I'll offend them because they're disciplining exactly how I was raised. I'll seem ungrateful or like I think I'm better than them". 
What you're reinforcing: "They don't see me as a capable parent. My child is seeing me not step up even though I"m teaching them something different at home." 
A boundary that might need to be set: "I am their parent, so any discipline or behavior management is my job, even if it looks different than how you would do it. If you continue to try to discipline him, we will need to head home early. "
The outcome of that boundary: Confirmation that you get to make the parenting choices with your own children, and your child sees a healthy boundary being modeled. 
4.  When you spend time with your extended family, they routinely make rude comments about your weight and eating habits. In the past, if you ask them not to, you're met with comments like "learn to take a compliment!" or  "we're just worried about your health". You eventually fake a smile or laugh and go along with it. 
The intention: "They don't mean any harm, so I'll just be quiet when they do it." 
What you're reinforcing: "I'm forcing myself to be ok with these comments so I don't upset anyone else."
A boundary that might need to be set: "Regardless of your intention, I'm not comfortable with you commenting on my weight or eating habits. If you continue to make those comments, I'll have to excuse myself from the event". 
The outcome of that boundary: An act of self-love, creating an environment for yourself that does not include shaming from family members. 
Boundaries, especially those that are disrupting long-standing patterns, are almost always met with some level of shock or surprise, some level of pushback, as well as some awkwardness. Managing the discomfort that comes with setting the boundary and staying firm in what you need, is usually worth what's on the other side; authenticity, confidence, peace, and healthier relationships.  So, if no one has offered you this before, here is your official permission to redefine your boundaries, to say no, and to value your own needs and wants.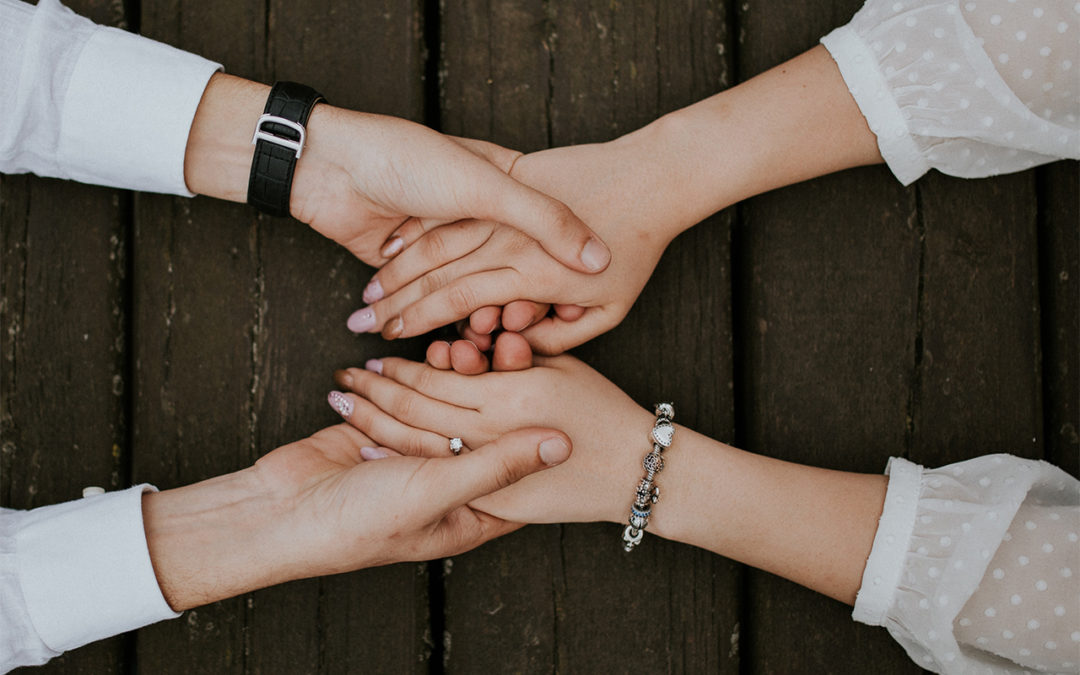 For better or worse. Those words seem easy to say at the time, but when worse gets really bad, many couples are ready to throw in the towel. Here are some things to consider that might indicate that your relationship is ready for a tune-up. The Stigma of Counseling It...