Chances are, you've either said or heard each of these phrases. While not typically used with ill-intent, imagine for a moment being someone who experiences the mental health challenges described, and how you might interpret these statements. Small, intentional changes to the words we use can have a huge impact on others, so let's go through some common phrases, why they might be harmful or contribute to stigma, and an easy alternative for each. 
I'm so OCD about _____.
We all have things we like a particular way, or feel some level of discomfort with if they are not done "properly". However, OCD is a debilitating disorder that goes way beyond preferences or a bit of discomfort. While some people with OCD have obsessions and compulsions related to cleanliness and organization, there are many different themes, and reducing OCD to fixations on cleanliness dismisses these. 
Instead try: It's really important to me that the kitchen be clean, I feel uncomfortable when it's messy!
Everyone is a little ADD/ADHD.
Everyone is forgetful sometimes, struggles to focus on tasks sometimes, and struggles to find motivation sometimes. However, people with ADHD experience symptoms like these (along with many others) every single day, to a level that interferes with their functioning. Again, saying that "we all" have some level of this downplays the challenges people with ADHD face.  
Instead try: Wow, I am so forgetful today!
They're so crazy/psycho!
People often use these terms to refer to someone displaying erratic or concerning behavior, whether or not it is related to a mental health diagnosis. It's even used to refer to behavior we just don't like, or to discredit someone. It is rarely, if ever, used with compassion, and if we are referring to people who are experiencing psychosis, delusions, mania, etc. it's dismissive of the very real and terrifying experiences these people are going through. 
Instead try: They seem to be struggling to stay connected to reality, I wonder if we can connect them to support?
I also experienced ______ and I'm fine!
Trauma affects everyone differently, and we do not get to decide what is traumatic to someone. Research has shown that two people experiencing the same event (car crash, natural disaster, etc.) can have wildly different responses. Your brain's response does not negate another brain's different response.
Instead try: That sounds like it was terrifying for you, how can I support you?
It's been _____ months/years, you're not over that yet?
Trauma also has no timeline, and isn't something we "get over".  With help from tools like therapy, medication, and peer support many people can make incredible strides in healing from what happened to them, but trauma has lasting effects on the brain and nervous system. 
This also applies to knowing someone has been managing a mental health diagnosis (OCD, Depression, Anxiety, etc.) long-term. Many people do experience significant improvements to a level where they no longer meet diagnostic criteria or identify previous challenges as a concern, but many people experience chronic mental health challenges that require lifelong management. 
Instead try: I know this has been hard, let's talk about how we continue supporting you. 
That person/the weather here is so bipolar!
While there are scientific uses for the term bipolar, most people more commonly use this term to casually refer to something/someone that changes rapidly and without warning. Again, speaking this way is dismissive of the intense and terrifying experience of shifting between manic and depressive episodes. 
Instead try: The weather changes so quickly here!
Kill me/I wanted to die!
For people who have experienced suicidal ideation or attempts, hearing other people casually or jokingly say things like this can contribute to the stigma that often stops people from seeking help. If you are experiencing suicidal thoughts (even passive ones!) it's important to mention them so you can find help, but if you're trying to find an impactful way to describe frustration, embarrassment, or shame, there are better options. Suicidal thoughts are more prevalent than you might think, and shouldn't be the punchline in a joke. 
 Instead try: That was so embarrassing I wanted to run out of the room!
Now that you're aware of the potentially harmful effects of these phrases, you might be surprised to notice how often you hear them used. To be a better mental health ally, first start but just noticing when you use them or when they come up for you, then try to consciously replace or correct yourself with something like the alternatives listed. Small changes make a big impact!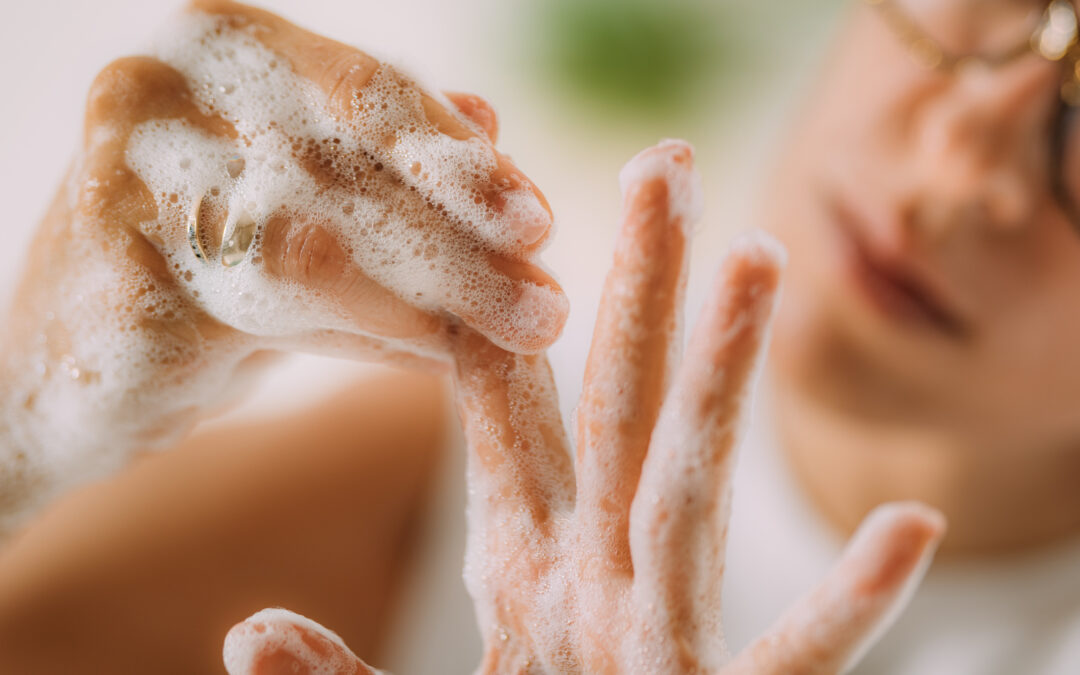 Covid, Measles outbreaks, Mokeypox- it can feel overwhelming to manage the constant barrage of new threats. For most people, a significant behavioral change is needed to ensure safety, but for people with OCD or health anxiety, where do you draw the line? What are...