Understanding the Internal Family Systems Model
Developed by Dr. Richard C. Schwartz in the 1980s, Internal Family Systems Therapy draws on a unique perspective that views the human psyche as a family system. Just as a family consists of different members with their own roles and characteristics, our internal system comprises various "parts." These parts can be categorized into three main types:
Exiles: These are wounded parts within us that carry unresolved traumas, pain, or memories from the past. Exiles often hold intense emotions and vulnerability.
Managers: These parts take charge and work diligently to keep the exiles suppressed. They strive to maintain control, avoid triggers, and ensure our daily functioning remains intact.
Firefighters: When the managers are overwhelmed or fail to protect us, the firefighters step in to manage crises. They adopt impulsive coping mechanisms such as substance abuse, disordered eating, self-harm, or other destructive behaviors to numb or distract us from the pain.
The goal of IFS therapy is to foster harmony and integration within this internal family system. By establishing a compassionate and safe space, individuals can develop a relationship with each part, understand its role, and ultimately foster healing and transformation.
Key Principles of Internal Family Systems Therapy
IFS therapy operates on several key principles that guide the therapeutic process:
Self-Leadership: The central principle of IFS is the belief that within each person exists a core essence referred to as the Self. The Self embodies qualities such as wisdom, compassion, and curiosity. Through self-leadership, individuals can connect with their Self and guide the internal system towards healing and wholeness.
Non-pathologizing Approach: IFS views all parts of the internal system as valuable and necessary. Instead of pathologizing or attempting to eliminate certain parts, therapists encourage clients to develop a compassionate and non-judgmental attitude towards themselves.
Unburdening Exiles: IFS recognizes that emotional wounds and traumatic experiences can create inner exiles who carry the weight of these experiences. Through empathy and understanding, therapists help clients engage with these exiles, provide them with the support they need, and help them release their burdens.
Healing Inner Conflicts: By facilitating open communication and negotiation between parts, IFS aims to resolve internal conflicts and foster cooperation. This process helps parts recognize their shared goals and enables them to work together harmoniously.
Benefits of Internal Family Systems Therapy
Emotional Healing: IFS provides a powerful framework for accessing and healing deep emotional wounds. By establishing a compassionate relationship with our exiled parts, we can address unresolved traumas and find emotional resolution.
Increased Self-Awareness: Through IFS therapy, individuals gain a deeper understanding of their internal system and the dynamics between their various parts. This heightened self-awareness allows for greater self-compassion and the ability to make conscious choices aligned with personal values.
Integration and Harmony: The ultimate goal of IFS therapy is to foster integration and harmony within the internal system. By developing a compassionate relationship with each part, individuals can restore balance, facilitate cooperation, and enhance overall well-being.
Long-lasting Transformation
Are you interested in working with a therapist that uses parts work? Sherese Cordova, LMHCA is currently taking new clients age 16+. Reach out today to schedule an appointment!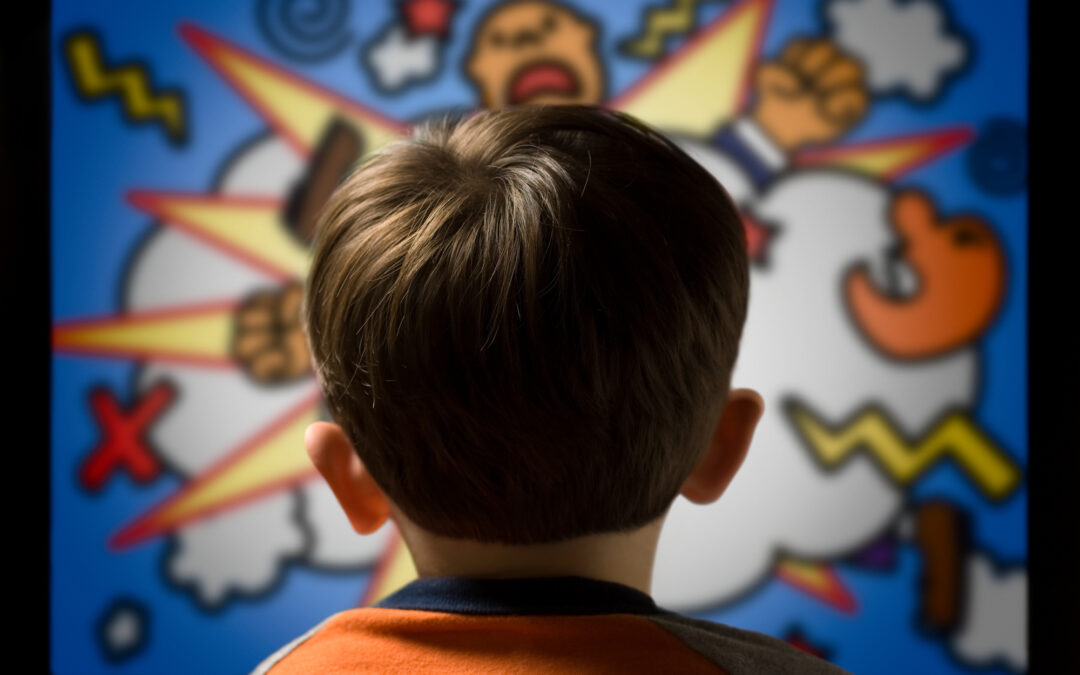 Children today are confronted with a baseline awareness of violence higher than most adults can imagine. "Remote violence" refers to exposure to highly violent images and stories, without experiencing the violence first-hand. In essence, this is the increasing...