Mental health challenges like depression, anxiety, and ADHD can make for difficult days. Ideally, with the right combination of therapy, coping skills, or medication, there won't be so many hard days. But sometimes we hit a rough patch or experience a stressor or change in our functioning that leaves us feeling like even the smallest of tasks are impossible. If you've ever been there, you probably know the compounding effect and how hard it can feel to care for yourself and your space. There are many resources about how to manage these things from a longer-term perspective, but what do we do when we're in the thick of it? Below you'll find some specific examples, but the idea here is to tailor this general framework to what feels manageable in the moment. 
Release the expectation of what you "should" be doing

Do something even if you can't do everything

Get creative with how it gets done

Ask for help 
Hygiene
For a lot of folks, showering can feel like a monumental task, so let's go through some other options. Some people prefer to take a bath, or just turn on the shower and sit to conserve energy. For some, it's the idea of getting out of the warm water that feels overwhelming, so picking out comfortable clothes or putting a heating pad on a towel to minimize discomfort does the trick. If all else fails, move to dry shampoo and baby wipes. Is it ideal? No. But you'll feel better than you did before and that's an accomplishment. 
Nutrition
Mental health challenges often directly impact appetite and nutrition; the type, frequency, and scheduling of eating and drinking can feel like a never-ending task. If this is you, think about foods that combine convenience and nutrition. Stock a bedside cart with non-perishable items that fuel your body so there's no planning or preparing needed when you're having a harder time. Throw out the rules of what's expected if it sounds good to you and will give you energy. Lasagna for breakfast? Sure! Ham, cheese, and bread eaten separately but not put together into a sandwich? Why not! Keep a list of low-effort meal ideas on your fridge so that if seeing too many options feels overwhelming you can remove the burden of decision-making. Getting enough water can also be a challenge, so try adding flavor, sucking on ice cubes, stocking up on hydration aids/drinks, filling up one large water bottle for the day, or even bringing a water dispenser into your space.  If you find yourself struggling with nutrition long-term or feel like it is tied to other factors, please reach out to a therapist and/or dietician for help. 
Environment 
Many people find their home environment starts to reflect how they are feeling, and can sometimes begin to exacerbate the original difficulty. Again, we're throwing out the rules that your space needs to look "perfect", and instead focusing on the word "functional". Your definition of functional will be individual, but in general, all it means is that you are physically safe and comfortable and can find the things you need with relative ease. Does it matter if your sheets match? Nope, but having sheets would likely feel better. Does it matter if you fold your clothes? No. But it would probably help to sort them into bins so you can find what you need. Does every surface need to be clutter-free? No. But make sure you can comfortably spend time in your home and have space to do other tasks will help them feel more manageable. 
Outsourcing
There is inherent privilege in being able to outsource certain care tasks (laundry, cleaning, meal prep, etc.) If you have the means to be able to do those by hiring someone, now may be the time to consider lowering your burden. That being said, for many people this is where asking for help from your supports must come into play. When you're struggling, asking for assistance can feel embarrassing and shameful, but most people understand the struggle more than you might think. Ask for help in a way that feels manageable, but that would make an immediate improvement in your functioning. Ask your supports if they can grab a few grocery items on their next trip or run an errand for you, if they can take your dog for a walk or cover school pick-up. Some people find it easier to complete tasks for other people, so see if you and and a friend can swap tasks to benefit you both. 
These are small changes, and while it may not seem like much at first, showing up for yourself in these incremental ways helps to both provide the energy your brain and body need to move through, but also to signal to your brain that you're worthy of care. It doesn't matter how you show up for yourself, only that you do.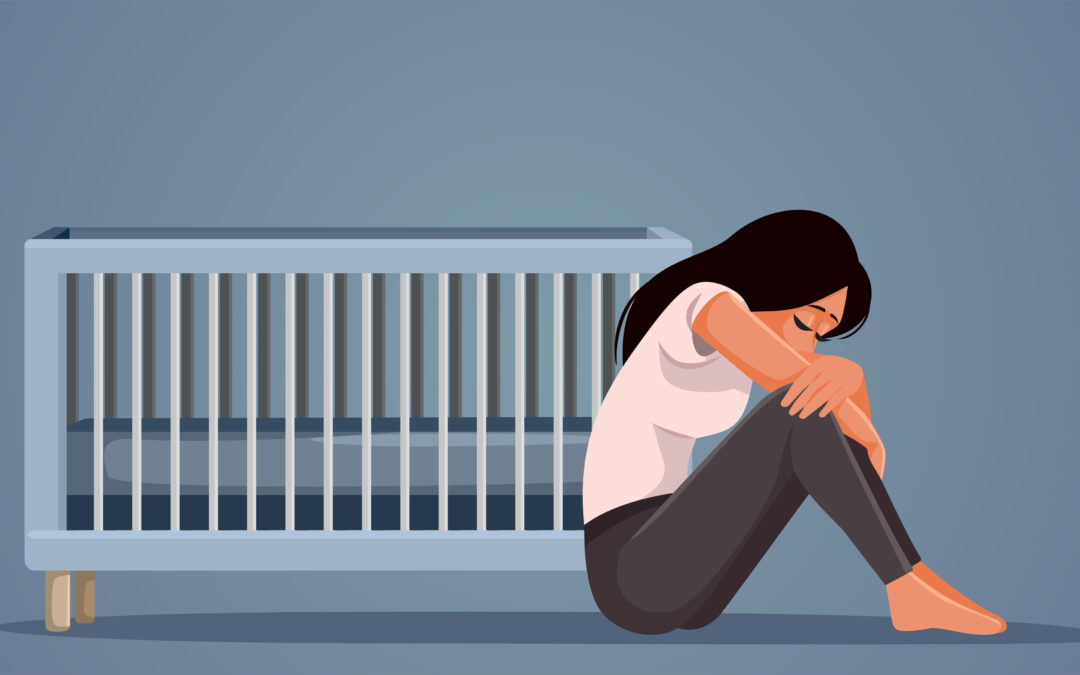 Experiencing a miscarriage can be an incredibly challenging and emotionally overwhelming time for individuals and couples. In this blog post, I will outline four ways you might help someone process their miscarriage. Remember, every person's experience is unique, so...